Kulmbach
Pestalozzistraße 4 · 95326 Kulmbach
Lichtenfels
Coburgerstr. 10 · 96215 Lichtenfels
NEU – Kursort
Weismain
Häfnergasse 4 · 96260 Weismain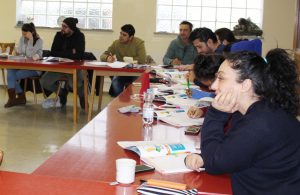 Kursort
Kronach
Unmittelbar in Bahnhofnähe liegt unser Kronacher Unterrichtsort für Alphakurse. So haben die Teilnehmer, die aus dem ganzen Landkreis kommen, einen kurzen Weg (nur durch die Unterführung auf die andere Straßenseite) zum Unterricht und wir können zeitig beginnen. Parkplätze gibt es direkt vor dem Haus, und in 3 Minuten ist man in der Stadt.
Kursort
Wirsberg
Schorgasttal 32 · 95339 Wirsberg
Classes for physicians are on Monday, Wednesday and Friday from 5 to 7:15 pm.